Discover Parkour in Copenhagen
Welcome to your ultimate guide to Parkour Copenhagen. Here at JIYO, we live and breathe parkour.

Our goal is to create a hub for everyone interested in parkour, from beginners just starting their journey to experienced practitioners looking for new challenges.

After more than 15 years of training in and around Copenhagen, we know everything there is to know about Parkour in Copenhagen.

We have therefore gathered all the valuable information about Parkour in Copenhagen, so you can easily find the coolest parkour spots in the city.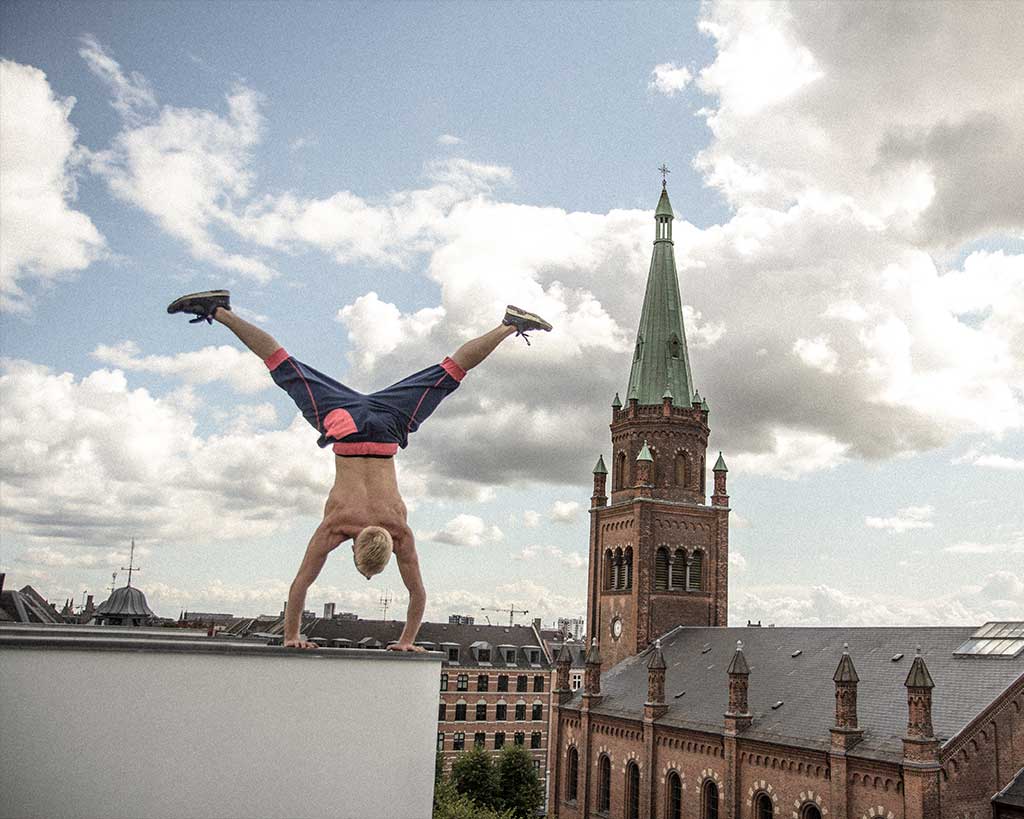 Parkour Training in Copenhagen
Are you ready to get started with parkour? We have an extensive library of parkour training tips and guides available. Whether you're brand new and looking to learn the basic movements, or an experienced practitioner looking for new challenges, Parkour Copenhagen has something for you.
The best Parkour Spots in Copenhagen
We have gathered the absolute best parkour spots in Copenhagen. Below you will find them all. Each spot has its own page where you can see pictures, a short video and address.

We are constantly working on expanding the Copenhagen Parkour spots. If there are any we are missing, please send pictures and address to mail@teamjiyo.com - and we will add your spot as well.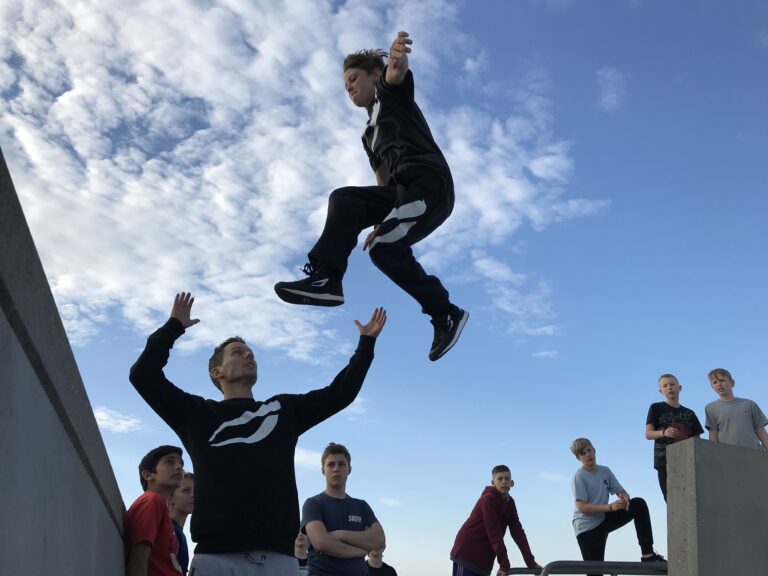 Amager Strandpark, Parkour course
Address: Havkajakvej 2, 2300 Copenhagen S
Close to "Bunker 5" you'll find a very popular Parkour spot built in the sand at Amager Strandpark. 
The spot offers plenty of opportunities for both beginners and advanced athletes. The entire area is built on sand and is a popular spot for traceurs, crossfit athletes and calisthenics practitioners alike.
The Black Diamond - "The JIYO Manhood Test"
Address: Søren Kirkegaard plads 1, 1221 Copenhagen K

The parkour spot by the pillars in the water at Kalvebod Brygge in Copenhagen is also known as the "JIYO Manhood Test", which all JIYO athletes must pass as an "entrance exam" before they can join JIYO. The spot became particularly famous when the documentary "MY PLAYGROUND" went around the world.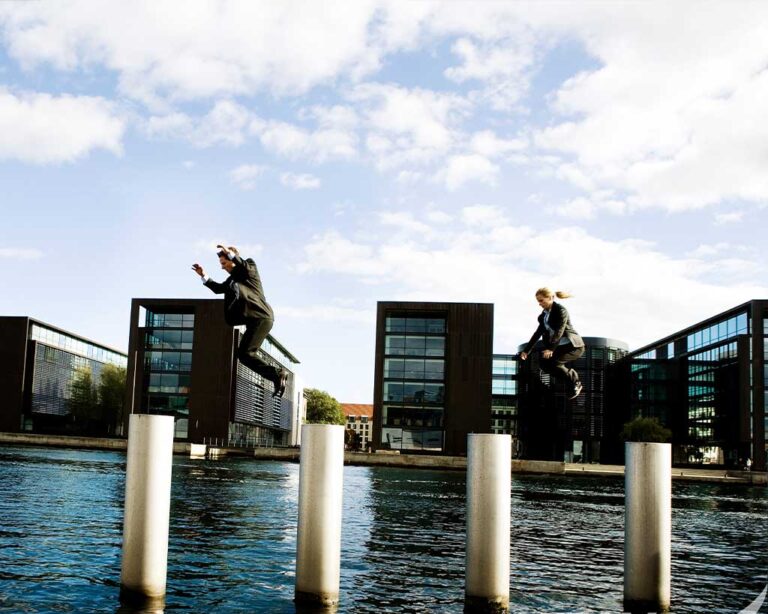 GAME, StreetMekka, Parkour Park
Address: Enghavevej 82, 2450 København SV
Just outside the entrance to StreetMekka, there is a great parkour spot where you can easily find a challenge as a beginner or experienced parkour practitioner.
Sundbyvester Plads, Parkour facility
Address: Amagerbrogade 243, 2300 Copenhagen S
Right next to the bus terminal at Sundbyvester Plads, you'll find a parkour facility with both rails and walls and rubber mats.
Address: Stavnsholtvej 43, 3520 Farum
This parkour park is located right on the outskirts of Copenhagen, but because it has so much to offer, we decided to include it anyway.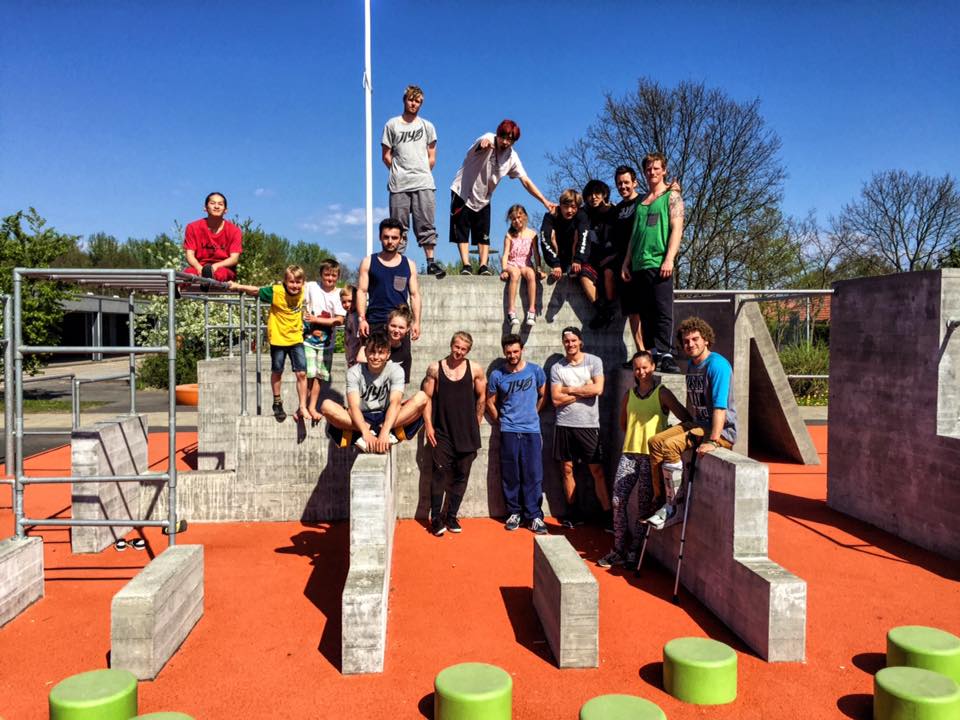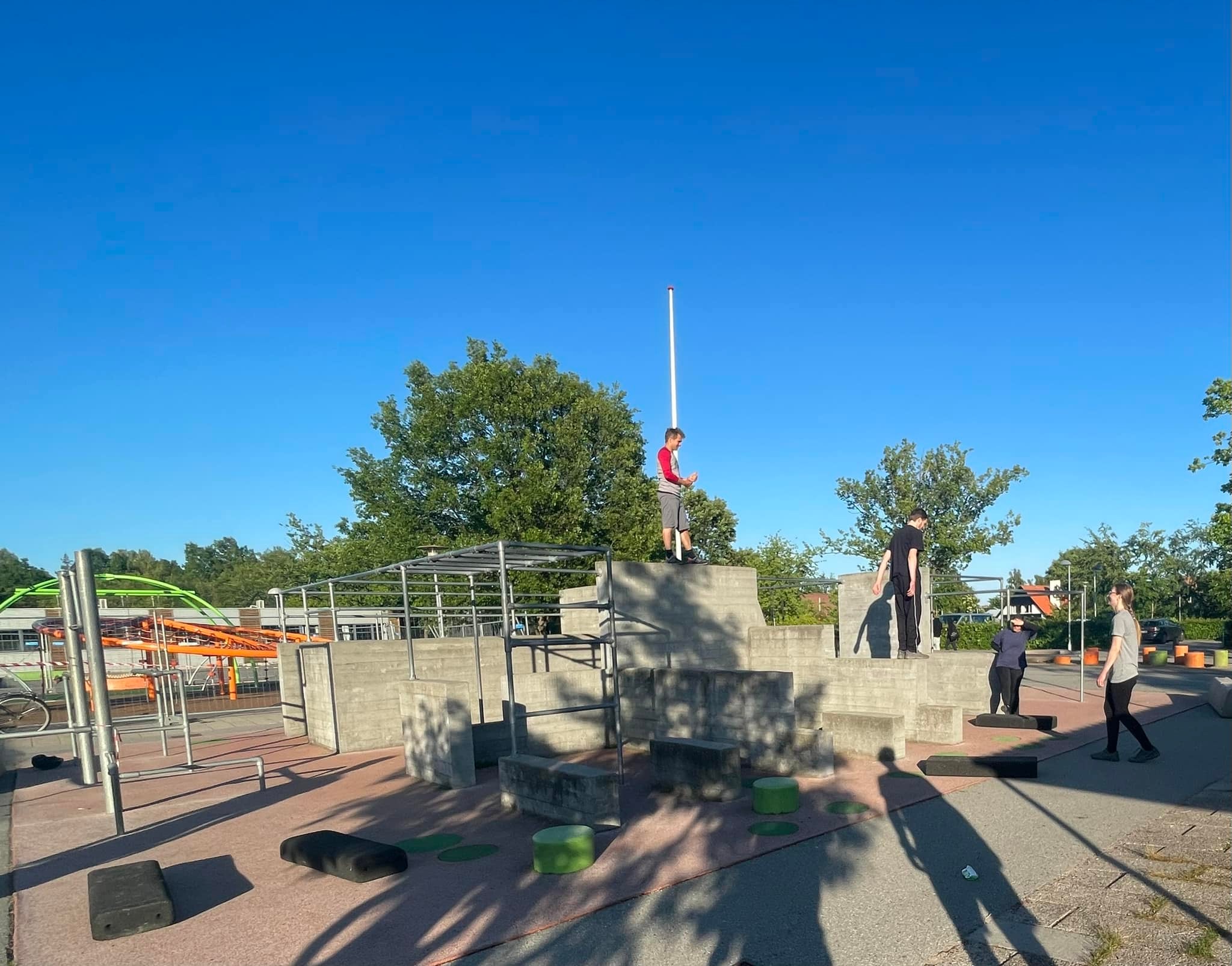 Bolsjefabrikken, Parkour facility
Address: Haraldsgade 54, 2100 Copenhagen Ø
Popular Parkour spot in a very urban and "raw" environment. Here you'll find plenty of challenges for all levels. The area is a bit old, so make sure that the pipes you swing in are stable.
Looking for more parkour spots?
We are constantly updating this page with new parkour spots from Copenhagen.

The vision is to gather all the best in Parkour in Copenhagen, so you are always updated with the coolest spots, the coolest parkour events and know what's happening in Copenhagen as a parkour practitioner.

Need inspiration for your parkour training? Click below to find our free parkour exercises.

MC Clemens
Rapper & musician
"Team JIYO are the hottest, best looking and most incredible boys you could ever put in a monkey zoo. My warmest recommendations and thanks for a huge effort in my two latest music videos "Vi Ejer Natten" and "Har Det Godt"

Hadi Ka-Koush
Actor & TV host
"I've been following JIYO for many years - it's INSANE what you have achieved in your field and I have to take my hat off to you for what you manage to accomplish time and time again!"

Jan Gintberg
Comedian
"What you can do is REALLY something else than gymnastics from when I was a boy.....

Crown Prince Frederik
His Royal Highness
"I have had the pleasure of experiencing Team JIYO several times and I have to say that I am really fascinated by the way you move. Some of your techniques are reminiscent of when I was a frogman myself."

Christian Stadil
Director of Hummel
"What makes Team JiYo different from others is that they are so active. And they're smart guys, besides being able to dance, fight and do parkour. Annoyingly multi-talented in a really cool way!"

Bent Fabricius-Bjerre
Musician
"Very nice artist number and very well choreographed!"

Bubber
TV Host
"There's no doubt that Team JiYo are masters of circular kicks and then there's the somersaults!"

Etta Cameron
Musician
"You were incredibly cool and amazing. You get a BIG 5 from me!"

Anders Lund Madsen
Comedian & Commentator
"It's great to see these bodies at play, it makes you want to do parkour!"