Parkour in the garden - how?
Many people associate parkour with asphalt and the rough urban environment, but as experienced parkour practitioners, we have learned that it is SUPER GOOD to start most parkour exercises and parkour techniques on soft ground. Grass in the garden is perfect for this purpose.
But how do you train parkour in the garden? 
One obvious way is to use "Parkour blocks", which are a GREAT tool for all kinds of parkour exercises.
With parkour blocks you can, for example, train:
Precisions
Monkey Vault
Reverse Vault
Two-handed Vault
King-Kong Vault
Dash Vault
Kash Vault
Drop to Precision
Speed Vault
Lazy Vault
Simple Vault
Turn Vault
Tic-tac-to-precision (use a wall + a parkour block)
Handstand (use the block to balance on your hands and practice your handstand)
Just to name a few of the many ways you can exercise in the garden.
In addition to all these parkour techniques, you can also place the blocks differently and play "the ground is toxic" as a warm-up game. Here you can play it with your friends and you have to be on top of the blocks and not touch the grass.
In addition, you can also train on the parkour blocks in the garden
Balance ( Walk forwards, sideways, backwards, with your eyes closed or on your knees. The only limit is your imagination! )
Cat-balance (crawl like a cat on the blocks both upright and regular)
Pistols ( strength training )
Plyometric training where you jump onto the block(s)
The Parkour blocks are designed by us, you can buy them directly from Parkourshoppen - www.parkourshoppen.dk 
Can you use the Parkour Blocks indoors?
Yes, the parkour blocks can be used as parkour training in the garden, but they can also be used outdoors in summer and indoors in winter. 
Parkour blocks are the most purchased parkour equipment by private parkour practitioners, parkour clubs and parkour associations.
In the video at the top of this page, you can see some of the endless possibilities where you can use the parkour blocks in your training.

The blocks are used for parkour, freerunning, crossfit, boxing and other sports where you can use them in warm-up, play or during the training itself.
Where can I buy parkour blocks?
You can buy the blocks in Scandinavia's best and largest parkour webshop Parkourshoppen.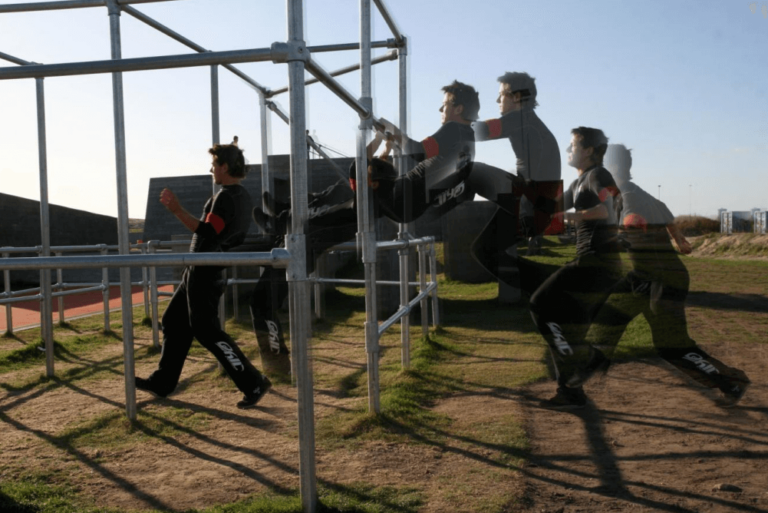 MC Clemens
Rapper & musician
"Team JIYO are the hottest, best looking and most incredible boys you could ever put in a monkey zoo. My warmest recommendations and thanks for a huge effort in my two latest music videos "Vi Ejer Natten" and "Har Det Godt"

Hadi Ka-Koush
Actor & TV host
"I've been following JIYO for many years - it's INSANE what you have achieved in your field and I have to take my hat off to you for what you manage to accomplish time and time again!"

Jan Gintberg
Comedian
"What you can do is REALLY something else than gymnastics from when I was a boy.....

Crown Prince Frederik
His Royal Highness
"I have had the pleasure of experiencing Team JIYO several times and I have to say that I am really fascinated by the way you move. Some of your techniques are reminiscent of when I was a frogman myself."

Christian Stadil
Director of Hummel
"What makes Team JiYo different from others is that they are so active. And they're smart guys, besides being able to dance, fight and do parkour. Annoyingly multi-talented in a really cool way!"

Bent Fabricius-Bjerre
Musician
"Very nice artist number and very well choreographed!"

Bubber
TV Host
"There's no doubt that Team JiYo are masters of circular kicks and then there's the somersaults!"

Etta Cameron
Musician
"You were incredibly cool and amazing. You get a BIG 5 from me!"

Anders Lund Madsen
Comedian & Commentator
"It's great to see these bodies at play, it makes you want to do parkour!"